Win Premiere Tickets With #EachOneTeachOne
News
By Adebola Aduwo
23/09/2019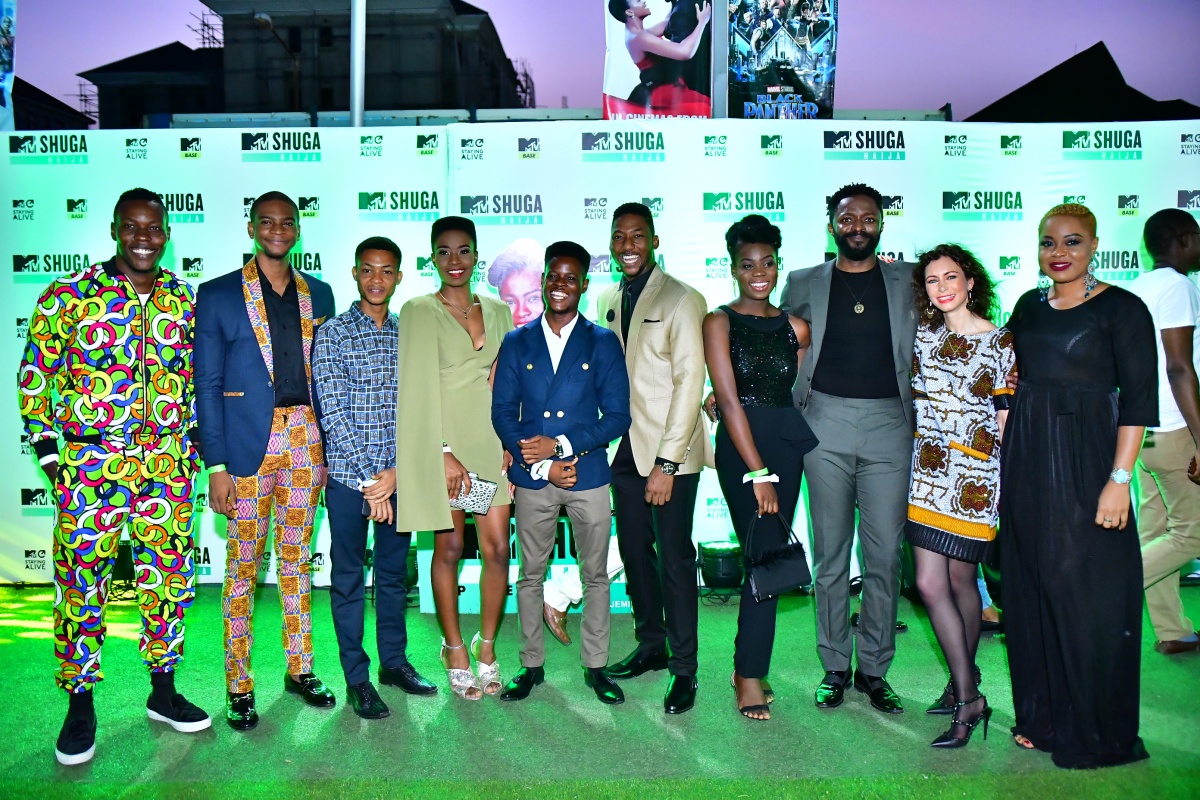 Here's how you can win tickets to this year's #MTVShugaNaija Premiere!
Hey Shugafam, I've got some exciting news for you! To celebrate the return of the long-awaited season of MTV Shuga Naija, we are giving away tickets to the World Premiere which takes place in Lagos next month! Now, this is an opportunity for you to be one of the first viewers to lay eyes on the brand new season before the rest of the world. Also, you get to mingle on the green carpet with some of your favourite MTV Shuga actors. Sounds like an actual dream, yes? Well there's more… you can also win specially branded #MTVShugaNaija goodie bags which will contain treats that you won't be able to find anywhere else! 
#EachOneTeachOne #MTVShugaNaija Competition
To qualify for the #EachOneTeachOne competition, all you have to do is record a video of yourself sharing safe sex tips. You are basically spreading the 'safe sex' word and promoting responsible behaviors in sexual relationships in your own way! How cool is that? You are free to create your entry as a musical, a comedy skit… anything! Just be creative!
Here's are a few examples for the kinds of safe sex tips you could focus on:
Condoms are the safest way of protecting yourself from HIV, STIs and pregnancy.
IUD, The Implant and The Pill are all reliable forms of birth control.
Sex without consent is RAPE which is a crime. Always ensure you have enthusiastic consent from your partner before engaging in sex.
Safe Sex is the responsiblity of both partners, not just the man, or the woman, or the older partner.
For more tips and information, visit our detailed Safe Sex page so that you can provide an extremely informative video (thank me later!!). 
Once you're done recording your video, upload it to Twitter, Facebook or Instagram (only one is necessary) and make sure you tag @MTVShugaNaija (or @MTVShugaNaija_ on Instagram) AND use the hashtag #EachOneTeachOne. And you can start uploading right now…
But first…
You must make sure you tick all the boxes below in order to have your entry acknowledged.
You must be over the age of 18

You must be able to attend the premiere which will hold in Lagos, Nigeria

Your entry must be 100% free of swear words. You are not allowed to use inappropriate language or display any form of nudity

Your work must be ORIGINAL

By entering you accept the Terms and Conditions for this competition which can be viewed HERE.
Pretty simple, right? We cannot wait to receive your entries. Good luck, Shugafam! 
---