Who's To Blame?
News
By Khadija Yusra Sanusi
28/10/2019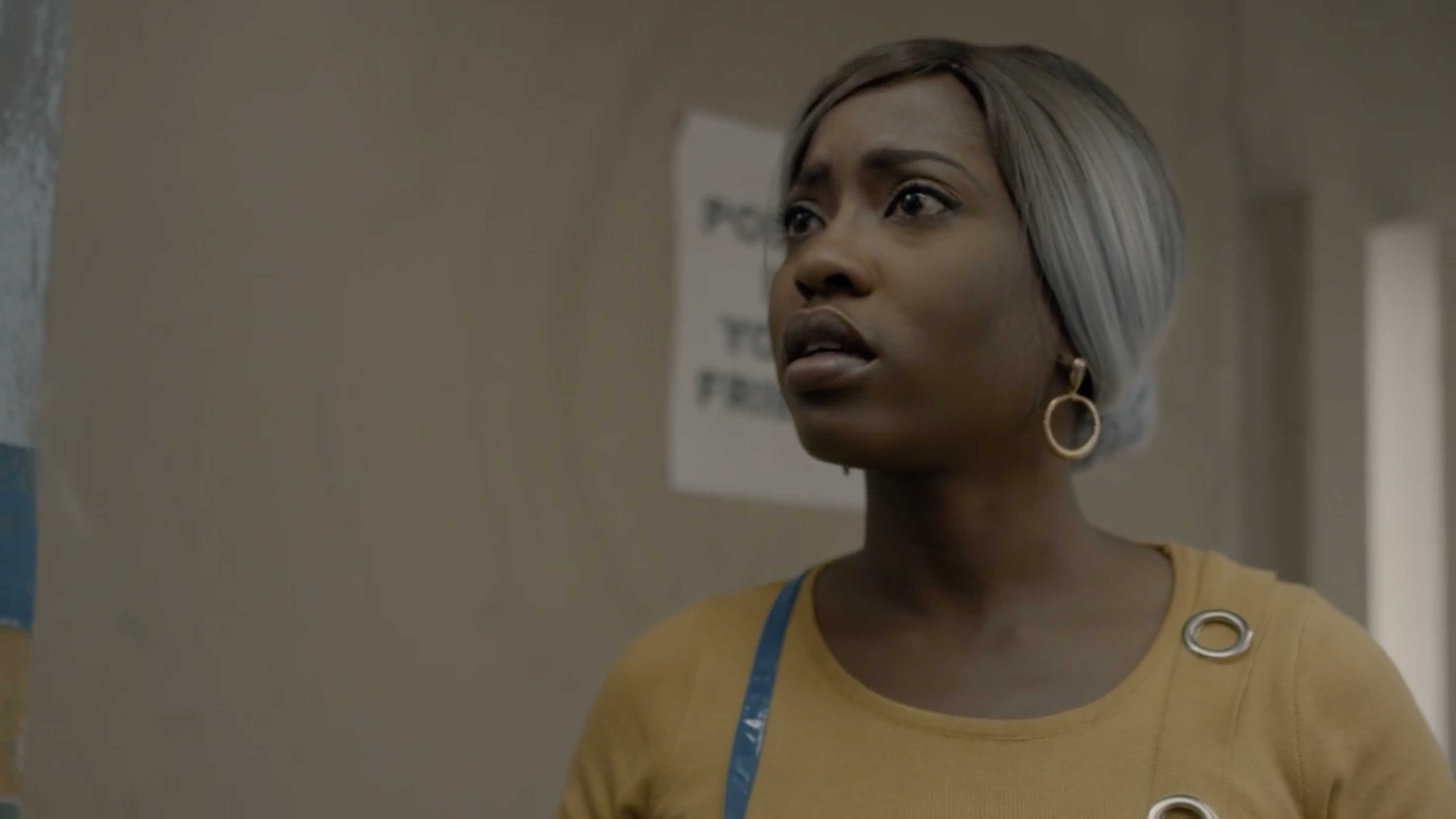 Khadija Sanusi takes a closer look at the attitudes surrounding Frances and Faa's rape sagas and their quest for justice on MTV Shuga Naija.
Back in 2014, as a student at the African Leadership Academy, I belonged to an on-campus non-profit student enterprise called All 4 Girls Empowerment (A4Ge). I, along with three team members – a Zimbabwean, a Swazi and a South African – aimed to provide support and awareness to girls about sexual abuse and harassment through the use of a mobile app. By the end of 2015, we had moved to different countries and it became more and more difficult to work on our project while balancing university life. However, our passion and zeal for the victims of such abuse never wavered.
Today, more than ever before, the mobile app is important. A teenage girl goes to a party and gets gang-raped; people ask what she was wearing, who she was with, what her mother was thinking to let her go out and condemn the 'carelessness' of her caretakers. A young upcoming artiste gets raped by a music promoter; people don't believe it is rape because "she gave him that access", they think she is using the assault to get attention, they do not believe her. The victim of sexual abuse is labelled 'a liar' because no one wants to look beyond the short, tight dress she was wearing: "she was asking for it." But in a world where fully dressed women in abayas are sexually harassed, is it not time to question our fundamental beliefs and ethics?
Tobi @_timini seems to have it all together on the surface, but what kind of man is he, & what does he really stand for?
Do you think Tobi should come forward about the rape? Let's hear your comments as we countdown to the next 🔥 episode of #MTVShugaNaija! #Choices #watchtimini pic.twitter.com/qOVLBZRixx

— MTV Shuga Naija (@MTVShugaNaija) October 25, 2019
According to a survey conducted in Nigerian universities by Punch, a Nigerian media outlet, 67 percent of rape victims did nothing about the incident while 33 percent told their friends, course advisers, parents or guardians about what had happened to them. A staggering 66 percent of the students interviewed knew of at least two cases of rape (presumably in their family or friend group). In addition to that, BBC adds that as rampant as these cases are in Nigeria, only 18 cases have been tried in court. Chidi Okereke, a Nigerian publisher and digital strategist, told the network that there are four ways to end rape in the country. He said we need to kill the "entitlement mentality" that allows men to think they own a woman's body; stop victim-blaming and shaming so that we can create a safe environment where people are able to talk about their abuse; teach young people about rape by including it in the school curriculum; and lawmakers need to create stronger laws to ensure that there are fewer rapists, such as increasing the penalty. The same BBC article confirmed that Lagos state has already increased the punishment for rape and perpetrators now face life imprisonment.
Across the world today, you will find societies where victims of rape and sexual abuse are blamed for what has been done to them; be it through questioning what they were wearing or where they were when it happened. Watching MTV Shuga Naija, I grew a soft spot for two strong female characters: Faa and Frances. Faa, a dancer and an artist, was raped by Baada who offered to advance her career in the music industry. Fortunately, she was found by Khalil, a friend, who took her to the hospital to get tested and stayed by her side, encouraging her to report to the police. In the season three finale, we witnessed her strength as she mustered enough courage to share her story on a radio show during which another woman called in to confess that she was also raped by him.
Frances, on the other hand, is a secondary school student who went to a party with her friends. Unknown to her, it was hosted by older men who deemed the young group of girls as property – paying for the time spent together afterwards as though they were escorts. The next morning, she woke up alone and naked, with hazy memories from the night before; she had been raped by three men. Luckily, she knew to trust her teacher Yasmin, who took her to get tested.
Tonight! #mtvshuganaija new season premieres!!!
Set your reminders! 🚨
Don't miss out. #watchfrances #choices #mtvshuganaija #frances #rubytherising pic.twitter.com/Cu0efvKMaM

— Ruby Akubueze (@rubyakubueze_) October 23, 2019
While it is easier to sweep these cases under the rug, we must ask ourselves, "who is really to be blamed?" If we remain true to ourselves, we will realize that it is us – the people who would rather protect the perpetrators; the people who are so eager to protect our family secrets that we silence our daughters; the people who don't love our daughters enough to listen to them, believe them, protect them. But we can also be a part of the solution.
There are several organizations across Nigeria that are determined to help victims of rape and sexual harassment. In Lagos, Women at Risk International Foundation (WARIF) provides the victims with free medical and legal aid as well as shelter and counselling; Hands Off Initiative teaches children, teenagers and adults about consent; and Stand to End Rape (S.T.E.R) is a youth-led movement which operates in Lagos, Abuja and Port Harcourt aims to end all forms of rape, provides psychosocial services and support for victims, as well as educates people about rape. A list of sexual abuse support centres across Nigeria and their contacts can be found here.
NO TOLERANCE👊🏿 with WARIF Nigeria

If you are a survivor of sexual violence or you know anyone that needs help, please visit the WARIF Center at 6, Turton Street, Off Thorburn Avenue, Yaba, Lagos.

Or call the 24 hour confidential helpline – 08092100009 #InternationalWomensDay pic.twitter.com/lGmVkwniYV

— Temi Otedola (@jtofashion) March 8, 2019
There is a thin line between 'victim' and 'survivor' and that line is made up of laws and societal norms. It should be our priority, as a society – young, old, male, female – to facilitate the process of this transformation. Khalil and Yasmin knew to stand by the side of the victim and hold her hand as she survived the horrific event. Heroism is not all about capes and tights and I hope that we all have the courage to do what is right, despite societal norms and consequences.
---