Unanswered questions from #MTVShugaNaija
News
By Adebola Aduwo
30/05/2019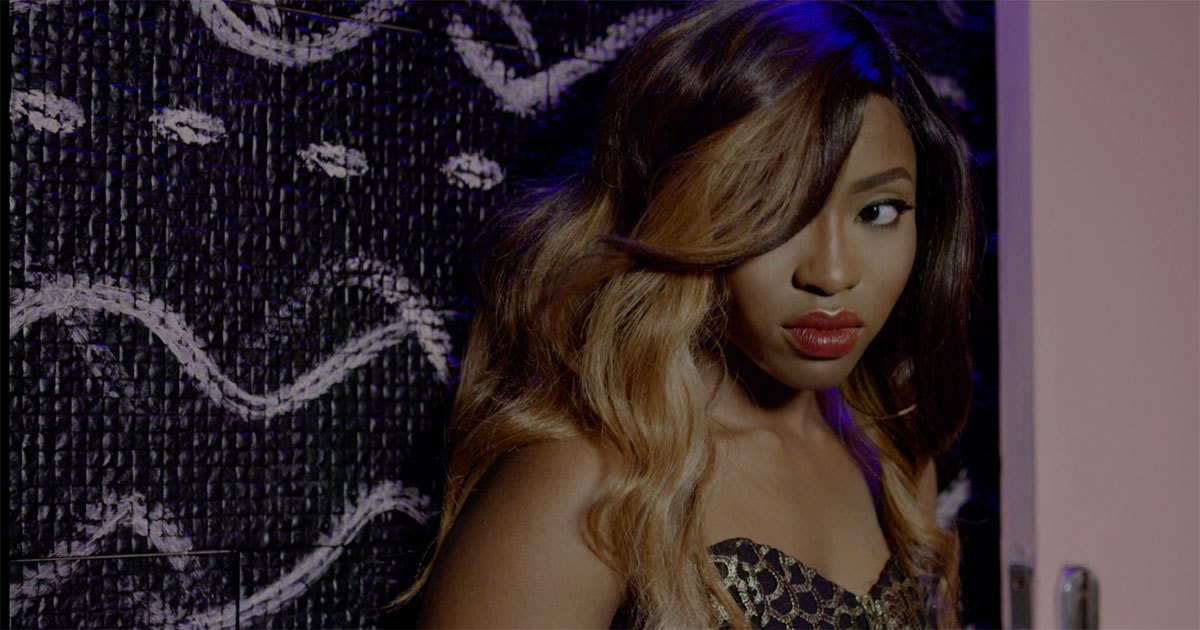 #MTVShugaNaija will be back on our screens in the near future, but we still have some SERIOUS questions about how the last season ended! Adebola Aduwo takes a closer look at some of them in this piece.
Shuga fam, MTV Shuga Naija is coming back with a bang and I honestly cannot wait to see the amazing content the cast has in store for us. The last season had us all up in our feelings and the take-home lessons were so intense. From watching some of our favourite characters experience the torture of sexual abuse/gender-based violence to cheering others because they fought for the education of the girl child, we saw that a number of important themes were explored. I am particularly a big fan of the previous season because the highlighted issues are a large percentage of what the society has chosen to ignore. It was impressive to see that we sparked up conversations in the unlikeliest places.
Tobi had a day to forget on the #MTVShugaNaija finale. Do you think Khalil and Uncle Cyril helped him realise where he went wrong? pic.twitter.com/72yNDsONxj

— MTV Shuga (@MTVShuga) June 11, 2018
But hey, we were left with a cliffhanger ending! Here are a few of the unanswered questions from the last season.
WILL WE SEE MORE OF KHALIL AND HIS MOM?
Remember Khalil? All he wanted was to follow his passion and be the next big thing in music.  He tried so hard to get into the industry but the moguls he looked up to only took advantage of him in the end. Also, his mother, Mrs Olotu, was hardly in the picture. I really want to understand the dynamics of their relationship and how it turned out that way. Will Khalil get his big break in the new season? I hope he does, he deserves it.
Lmao Khalil is Mrs Olootu's son. 😂😂#Mtvshuganaija pic.twitter.com/4jeSiXnJMD

— Tomilola (@TomilolaCoco) May 8, 2018
DEAR DIANA, ARE YOU STILL A BULLY?
Girl, I need you to come out here and answer this question! LOL. But seriously, will Diana still scare people into doing her bidding? Or do you think she will grow up and be a better person? I did not like that she was a threat to everyone's peace but I also couldn't help notice that her family was oddly absent. Maybe the new season will focus a little on her family background?
The bully. The queen bee. The "Know it all". Diana's #MTVShugaNaija character has had us talking all season and she's in the spotlight during tonight's season finale. @IamHeleena spoke to us to help the #Shugafam understand her controversial character. pic.twitter.com/giAliC4FPF

— MTV Shuga (@MTVShuga) May 8, 2018
WHAT WILL HAPPEN TO WASIU?
Trouble-maker, noise-maker, the ginger of his clique! It would have been amazing to see Wasiu channel all his energy towards something productive. We saw that he convinced Ebisinde and Shina to steal cars and then snitched on them. That was quite an unexpected move. I am eager to see how that turned out.
Let's hear your theories… what do you think is going to happen to Ebisinde, Wasiu and Shina after the cliffhanger that #MTVShugaNaija left us on? pic.twitter.com/wbWf8MR1nV

— MTV Shuga (@MTVShuga) June 4, 2018
WHICH CHARACTERS ARE COMING BACK?
The last season was filled with so many talents. I fell in love with Hadiza, Faa, Yasmin, Frances and the other amazing characters. So, are we going to see these talents in the new season? There's only one way to find out!
Let's hear your thoughts: What did you think of the 2018 Class of #MTVShugaNaija? Let us know what you thought about Diana, Ebisinde, Wasiu, Cynthia, Frances and more of your favs! pic.twitter.com/3SVg2HyRgm

— MTV Shuga (@MTVShuga) May 14, 2018
Keep your eyes glued to our social media platforms and be the first to know when we make our big reveal. All we know is that MTV Shuga Naija's next season is about to blow your minds! 
---