Frances from MTV Shuga Naija: You are not Alone
News
By Adebola Aduwo
19/12/2018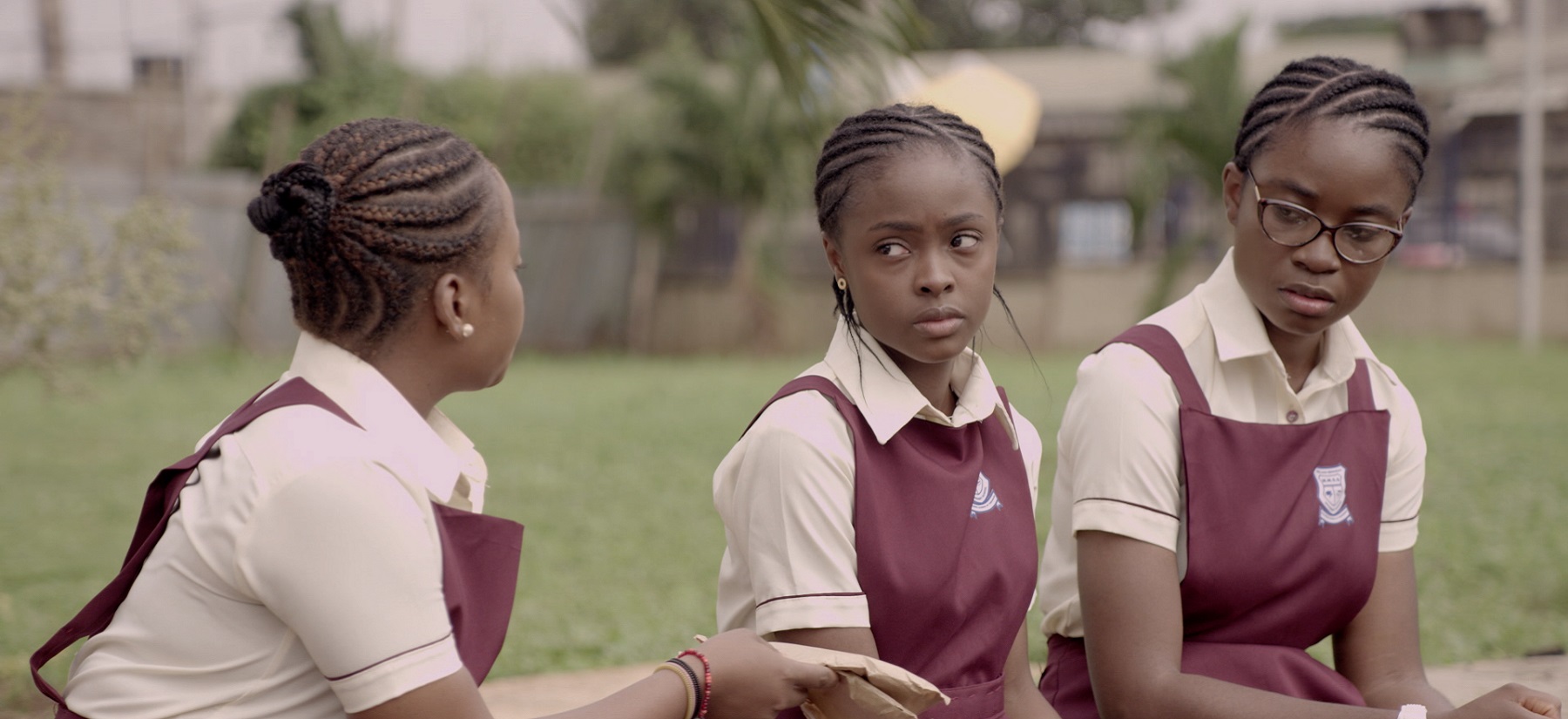 "You are not alone. You are loved and the fact that you survived means you have the chance to make things right." – Ruby Akubueze (Frances of MTV Shuga Naija)
16 Days of Activism 2018 has come and gone and it was inspiring to see men and women all around the world raising their voices and using their platforms to support the #HearMeToo campaign. The aim was to address the cultural and social norms that promote violence against women. MTV Shuga has also taken us on a journey in these past days; do check our social media pages to catch up.
#16daysofactivism is almost over but the fight still continues. If you need help with counselling, advocacy or to report abuse please use the following hotlines: 🇿🇦 Gender Based Violence 0800 150 150, 🇰🇪 Healthcare Assistance toll 1195 and 🇳🇬 Acts Generation 080 3395 1460 pic.twitter.com/3u0GHCJnDz

— MTV Shuga (@MTVShuga) December 6, 2018
In the recently concluded season of MTV Shuga Naija, we saw the pain and harm gender-based violence can inflict through the eyes of some of the characters. It was only right to talk to one of these women about how she felt while acting this role and her thoughts towards the 16 Days campaign. In this interview with Ruby Akubueze, who played the role of Frances, we learn more about this.
How did it feel to be Frances?
The talented @Rubythavoice , who played the role of Frances on #MTVShugaNaija was one of the first people in the world to watch MTV Shuga: In Real Life at our screening in Lagos last night. pic.twitter.com/RDeZn71rUB

— MTV Shuga (@MTVShuga) May 16, 2018
Being Frances on MTV Shuga was a life-changing experience for me. I got to feel the plight of thousands of young girls out there who have no one to talk to or have fallen into the wrong hands due to misinformation. I felt what it really is like to need to speak to someone but you can't out of the fear of being judged or not believed. It made me understand that there are many young people out there who have so many misconceptions about sex but because they don't have the right people to talk to they fall into the wrong hands. I felt the need for my voice to be heard even when it was hard to speak up. Sometimes I didn't just cry because there was a director behind the camera waiting for me to shed tears and deliver my lines but because I could really relate with the character. It felt like I had truly experienced Frances' life of not being paid any attention when you needed it the most so the emotions came naturally.
What did you learn from playing that role?
One very important thing I learnt is that you can hardly ever go wrong with associating with the right people; choose the people you call friends wisely. Frances had to learn the hard way not to associate with people just so that you can be tagged 'cool'. I also learnt that speaking up to the right person is one of the best things to do in the case of abuse, that I don't have to go through my pains alone and that there is always a second chance.
Frances (@RubyThaVoice) from #MTVShugaNaija is taking over our Twitter account tomorrow at 2 PM (Nigerian Time) but how much do you know about her character? Watch the video and send all your questions so she can answer them! pic.twitter.com/vjlj4pc5pp

— MTV Shuga (@MTVShuga) April 5, 2018
What do you think should be done differently to ensure the protection of women and girls?
We can ensure the protection of women and girls by promoting children's rights, the rights of women and girls and bringing men and boys alongside as allies and advocates to raise awareness on the dangers of gender-based violence. The government will also play a great role by helping communities in providing basic amenities which will help families live a better life because in some extreme cases of poverty, women and girls are pushed into early marriages where they are sometimes mistreated and abused because if things are better for such families, there may not be need for sending these girls and women off to early marriage or even being trafficked for money.
This year's 16 Days of Activism was themed, 'Hear Me Too'. What role are you playing to encourage women to speak up and raise awareness of the dangers of gender-based violence?
A group of friends and I are partnering up to create awareness about gender-based violence and address its root causes thereby finding possible solutions to it through dramatic theatre therapy.
Do you have any message for young women who have been abused and are confused about what actions to take?
You are not alone. You are loved and the fact that you survived means you have the chance to make things right. You don't have to go through your pains alone. You can share it with a trusted person. Living in silence kills you faster and doesn't create enough room for the healing process. Speak out and be heard. The world needs your voice. You just might be that change that has been waiting to happen.
Just like Ruby has said, if you are a victim of gender-based violence, you should always remember that you are not alone. You are loved and you have a right to speak up, get justice and inspire other women to find the strength to do same.
The 16 Days season may be over but the fight continues. Let us keep this energy and bring an end to the dangerous practice of keeping silent. There is no stopping until we see the change and freedom we yearn for. #HearMeToo
---