MTV SHUGA: DOWN SOUTH (S2) – A RECAP OF EPISODE 9
News
By Adebola Aduwo
23/04/2019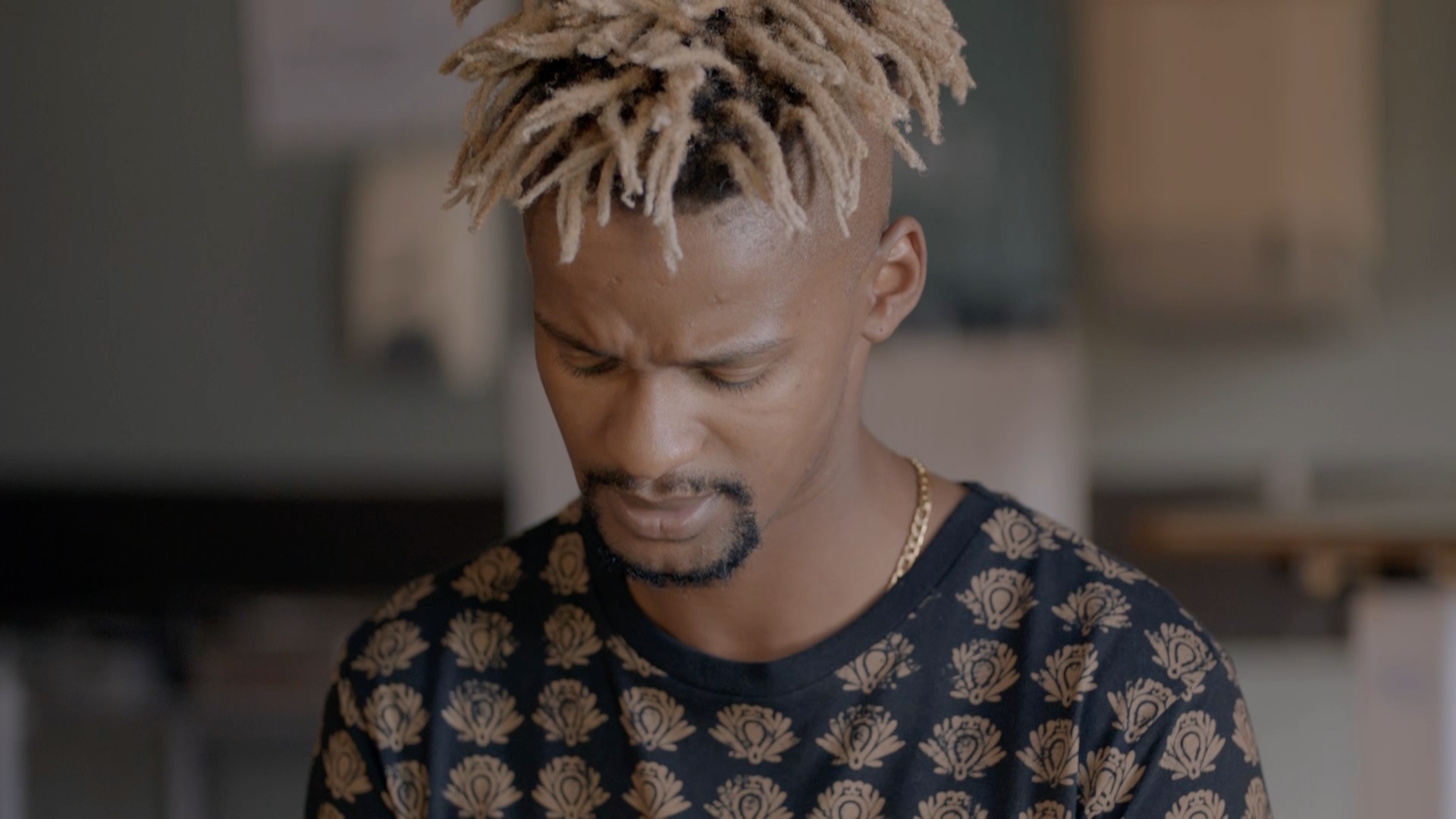 The penultimate episode of #MTVShugaDS was a lot to take in. Adebola Aduwo was able to hold her nerve and take note of everything that went down for today's recap!
This episode had me upset and made me smile all at once. Only MTV Shuga can do me like this and I am not even complaining!
Andile hit Zamo, guys! He got violent because she refused to get back with him. My goodness, I did not see this coming at all. I knew something was weird about this guy but no one was expecting this twist. Now, he's stalking her and even went as far as giving her an option of refunding her loan or getting back with him. He's a psychopath! This is why women sometimes hate to collect gifts or even be assisted by men they are not in a relationship or friendship with. Zamo has to win this war. I am so glad that she is strong and immune to Andile's threats and pressure.
What did Andile just do?! 😠😠😡😡😠😡😠😡😠 #MTVShugaDS pic.twitter.com/a6CL8jyOqK

— MTV Shuga: Down South (@MTVShugaDS) April 16, 2019
In contrast, take a look at what is going on with Sol's parents. Amahle has chosen to stay in that marriage for reasons beyond me, but as we have learned on MTV Shuga, it is important not to judge victims of abuse. This should be a lesson to women in abusive relationships. Fight for your sanity with all that you have!
Shuga fam, you will all agree with me that Sol has to get help really soon. It is important now more than ever that he gets proper therapy. With everything going on with him and his family, I believe he needs to talk to someone who can help him. He's off to a great start by apologizing and taking responsibility for his actions but that is not enough. I feel sorry for him.
Could this be the episode that Bongi breaks the news to Masego, or has she decided to just ghost him forever 👻?? Telling someone you're HIV+ is definitely not easy, but it is liberating. Episode 9 @mtvshugads tonight at 21:30 CAT on @mtvbasesouth. @unitaid @mtvstayingalive

— Mohau Cele (@MohauCele) April 16, 2019
Meanwhile, Masego found Bongi's home. If the mountain will not come to Mohammed, yes? After they spoke briefly, she finally told him about her HIV status. At this point, I would just like to say that he is a good man and I stan him forever! Bongi and Masego are back together, yassss! Get you a man that understands that your status does not define your entirety.
Q has decided to teach school kids to play soccer and basketball so he can raise money to go back to university. Look who finally got his head straight! This is a great plan!
Lemo is back is on his feet! Who else missed his cute smile? Well, he has promised not to make terrible choices like this anymore. He also tried to convince Ipeleng not to abandon her education because of this entire situation.
THIS is why Lemo is our favourite! #MTVShugaDS pic.twitter.com/HeDMRAI2qZ

— MTV Shuga: Down South (@MTVShugaDS) April 16, 2019
I hope she takes his advice. Where is Daniel though? Come through!
We have one more episode to go, Shuga fam! I honestly don't want this season of MTV Shuga: Down South to end! How do you feel and what lessons have you learnt so far?
Catch the deep and emotional season finale (episode 10) of #MTVShugaDS (S2) on MTV Base South, Tuesday at 21:30 CAT. For our Naija fam, tune in to MTV Base West at 21:00 WAT on Wednesday. And of course, all you YouTubers can catch it on Thursday at 21:30 CAT.
Did you miss episode 9 of #MTVShugaDS? If so, you can watch it below:
---