Lerato's 67 Minutes of Reflection
News
By Lerato Walaza
24/07/2019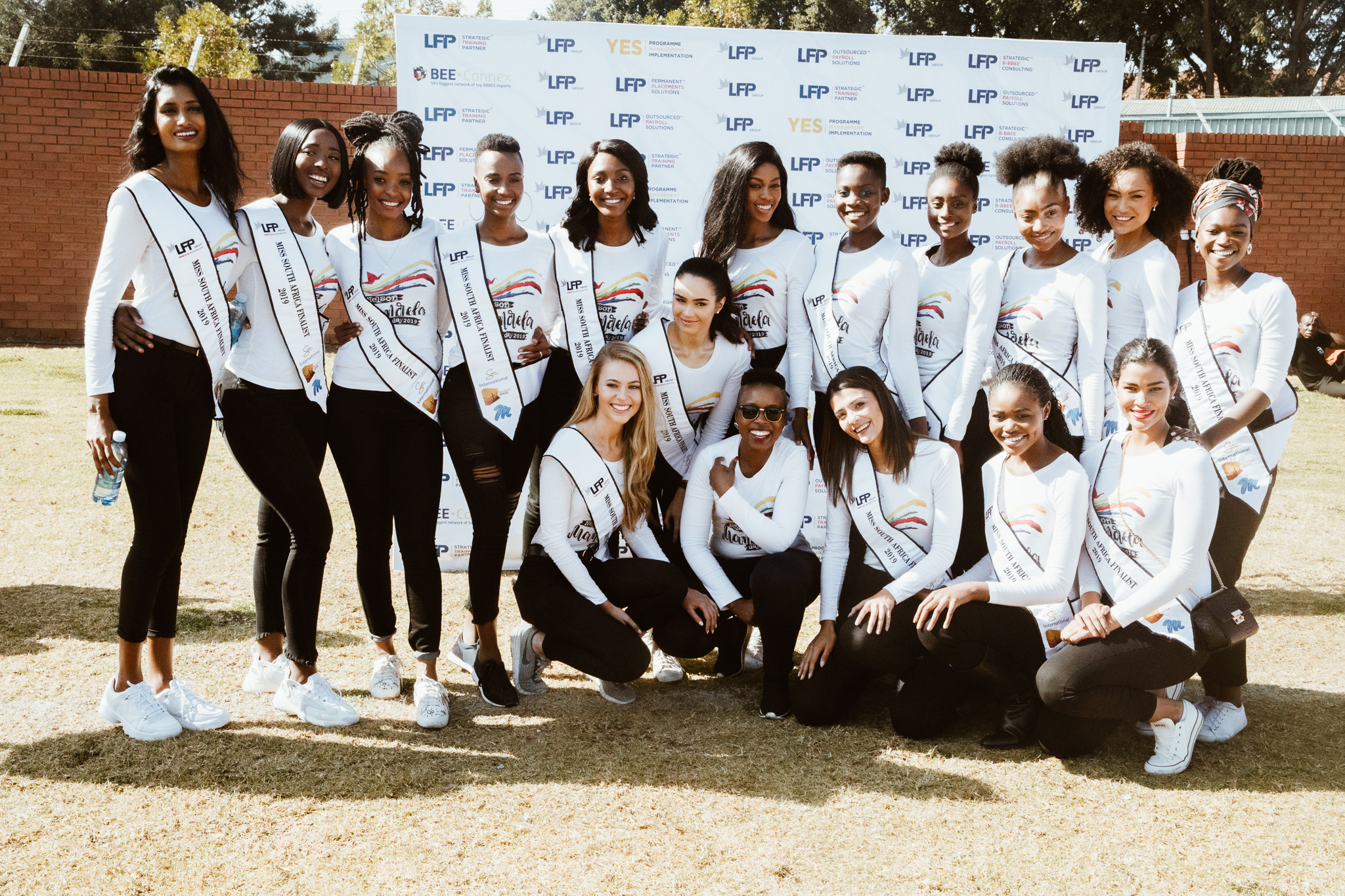 Lerato Walaza observed Mandela Day in her hometown of Pretoria where it dawned on her that South Africans still need a lot of guidance.
As I watched the eyes of the children at Loftus Versveld light up when they recognised me from MTV Shuga, I couldn't help but be reminded of the potential that the youth of South Africa have; a thought that filled me with happiness and despair. 
Coming off the back of another season of MTV Shuga: Down South, one thing was apparent – the youth needs guidance. We need role models, we need leadership and we (especially young women) need to be empowered to take the steps that need to be taken towards economic and societal freedom. 
On the 18th of July I spent the day with the finalists from the upcoming Miss South Africa pageant as well as some of the brightest learners from ___ high school and the need for rolemodels couldn't have been more clear. The look on the faces of the children when they recognised me from MTV Shuga was so heartwarming, but when I took the time to speak to each of them, I actually had flashbacks from the most recent season. 
When one Grade 7 learner said she wanted to start a salon so that she can make people beautiful, I remembered how my character Zamo had approached her business venture with the same excitement only for Andile to eventually take advantage. It dawned on me that we need to empower girls but also keep them aware of the threats that are out there. 
I had a chance to speak  a few of the guests on the day and I was please to see that women empowerment was one of their biggest priorities too! I had a brief moment to speak to my homegirl from Pretoria, Keabetswe who revealed that one of their biggest mandates for this year was to use their platform in such a way that would inspire and empower other women. 
She said to me, 
"It's important to recognise that we, women, have to be the first to empower each other. It begins with us, it begins with us recognising what we won't stand for, and supporting each other [I thought to myself if Zamo had gotten support, she wouldn't have needed Andile's 'help' ]" 
Keabetswe continued, "I want to use my voice and my platform this year to make a real difference in the lives of other women and girls in this country. Black girl, it really is your time and we are all proof"
I also spoke to one of the "big wigs" of the day – Nthabiseng Phoshoko who is a commercial director at LFP, Miss SA's main sponsor.
"We chose this platform [Miss SA] because we wanted to empower women who many young ladies across South Africa are going to be looking up to. 
Affiliating ourselves with such a big event like this allows us to carry on with our mission and groom the eventual Miss South Africa to understand what it means to be a role model and to be the pride of the country". 
In the end I wish there were more Nthabisengs and Keabetswe's around the country for anybody who found themselves in the position that Zamo did this season. The need for someone to look up to, someone to guide you, is a serious one and I wish more girls had someone like this in their life. 
Thankfully, I met 16 talented, intelligent and determined ladies who are willing to be this person for others out there. 
---