Dealing with grief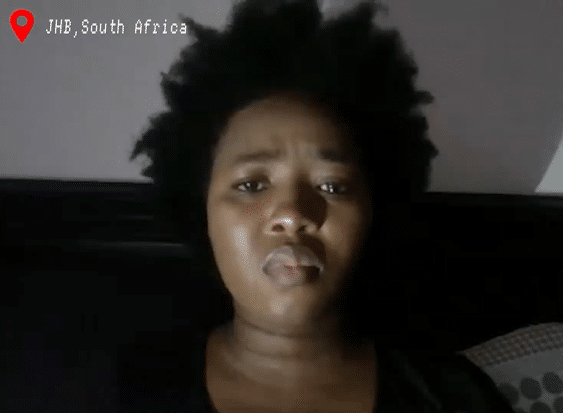 How do you Deal with Grief?
The world is observing lockdown and we're all home, trying to entertain ourselves. If you've been watching MTV Shuga Alone Together, you'll see that Bongi and Lemo go through the heartbreak of losing Aunt Nomalanga to COVID19. Losing a loved one is the hardest thing anyone will deal with in life.
If you are going through something similar, know there is no right way to deal with grief. Everything you are experiencing is part of a process.
Grief and anger can often be inseparable (think Khensani in MTV Shuga Down South and her 'I will not be quiet anymore' speech). She forgot how to smile, be a teenager, and simply live. For many, this – anger, wearing a sad expression – is the only acceptable way to deal with loss.
But there are several ways. You can talk to someone. Exchange stories about your beloved who passed away – good stories that remind you of the good people they were. Did they help you feel better about flunking a test? Did they write you the loveliest birthday message last year? Did their hug make everything better? Exchange stories to cherish the people they were; in telling stories, their goodness is immortalized.
Secondly, seek help whenever you need it – whether it is therapy, or medical assistance because you feel your heart rate is beating faster than normal. Remember that you are not alone and there is help everywhere available. You just have to be open to it.
Most importantly, you should not be afraid to cry. Cry as often as you need to; there is so much strength and healing in that. And laugh, too. Most times, we feel bad when we find ourselves laughing because we have been taught that that solemn, grief-stricken face is the only expression we are allowed to wear. But laughter, too, is a form of healing.
You must also remember to give yourself as much time to heal as you need. There is no timeline; don't feel bad for moving on with your life. Don't force yourself to move on too quickly, but don't bask in your sadness longer than you need to. Do something fun – paint, read a book, pack a picnic lunch, listen to music, binge-watch your favourite show, read a book, follow a new YouTube channel, participate in karaoke, cook something new, go to the beach, put together a jigsaw puzzle, etc.
Finally, if you are a person of faith, you should pray for them. Pray for their souls to rest in peace; pray they get into heaven, pray for the strength to be able to bear their loss.
There is no right way to deal with grief; you just have to. Choose what works for you and take one step at a time. There is no rush. There is no time limit. You lost a loved one; the world lost an angel.
But you are still breathing, so find the strength to live.