Life, Love and Sex During Lockdown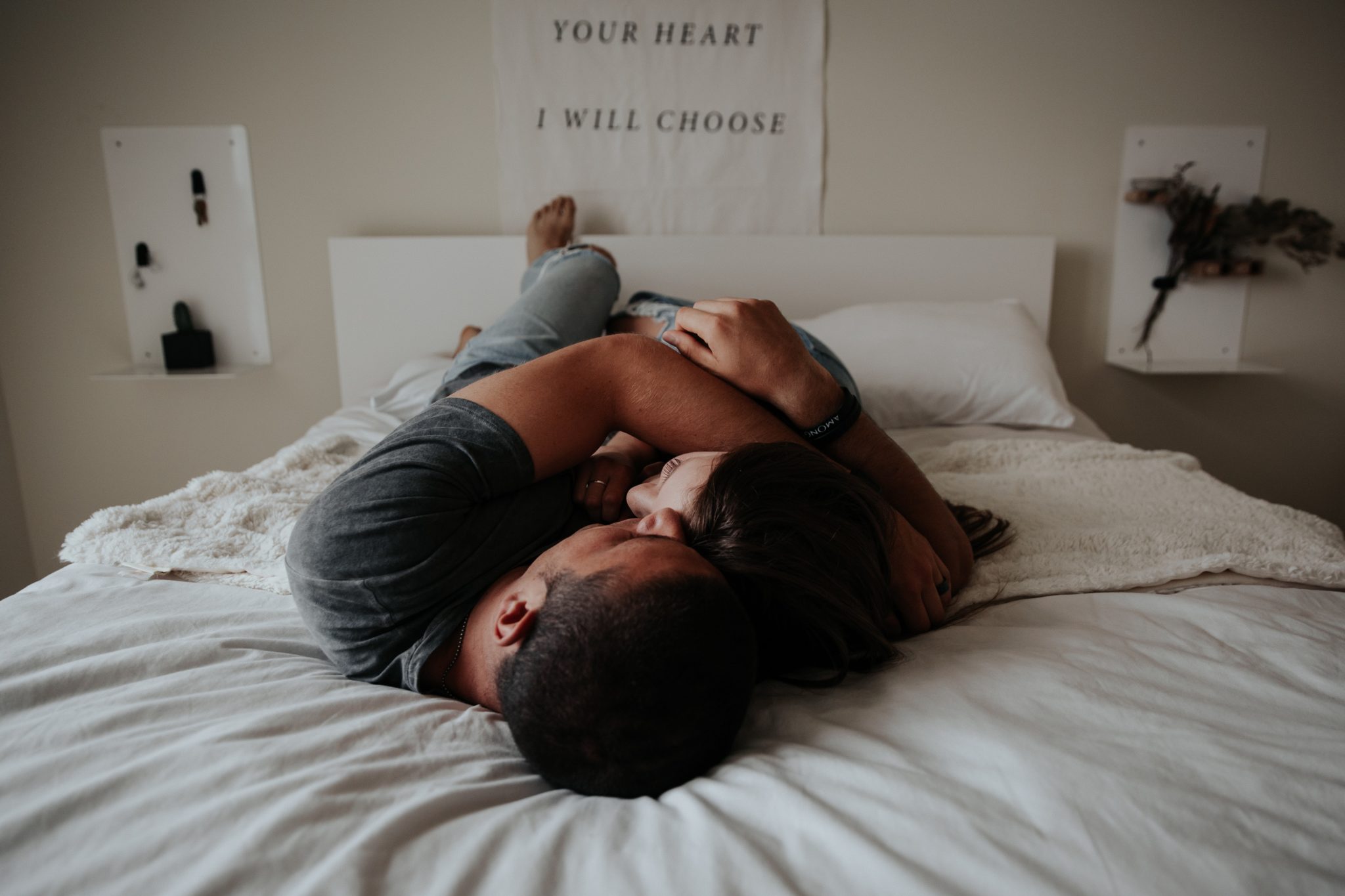 Adebola Speaks To Nigerian Couples To Find Out How They Are Holding Up
The lockdown has created an avenue for young people to define what they need their relationships to mirror. It is safe to say that this has been a stress-test for the majority. It has also been an opportunity to create stronger bonds or figure out how to exit relationships that can no longer be saved.
I spoke to some young Nigerians and these are the hilarious (and not so hilarious) facts they revealed about the status of their relationships and sex lives.
ICYMI: Here's Where You Can Find All Of The Latest Episodes Of #MTVShugaAloneTogether
Relationships During Lockdown
I think I need more intimacy and I am not getting it from my girlfriend. Our relationship seems platonic now and I am hardly ever excited to see her these days. I don't know how long I can pretend. She seems happy with the way things are. This is not working for me. – Seid
I am torn between two men. A few months ago, who would have thought I would have two men dying for my love now? Decisions, decisions. – Ratty
Every chance I get, I tell my girlfriend how much I love and miss her. We are stuck in different states and the least I can do is communicate and reassure her. I can't wait till domestic flights resume. She means everything to me and she knows it. – Chuks
There is this boy I've got my eyes on. Maybe we can do some lockdown FaceTime dates and other stuff. I will keep you posted. – Debs
There's been more interaction and it has been easy to connect more without all the 'I'm going to work and I'll be busy' stress. – SocialNerd
We spend more time together virtually because she works from home as well. Lagos traffic isn't there to stress her anymore so we can sneak in virtual movie dates a couple of times a week. We have gotten to know ourselves because of the time we put in. We've also learnt to manage and avoid conflicts. Pre-COVID, things were more fast-paced. Now, they are slow and that has been good for us surprisingly. – Temisan
I don't crave attention like I used to. I am fine not talking to him for as long as possible. Is that a bad thing? – CeCe
I won't lie. I think the spark died a little and we were even on the edge of breaking up at some point but we understand that these are tough times so I guess that's what is making us resilient. – Daddy
I found out that my boyfriend secretly spends his spare time on Only Fans and the timelines of women who post raunchy content. Should I be worried? – Itohan
Okayyyy! Let's talk about sex (Baby)
Sex During Lockdown
I miss my girlfriend and I need the lockdown to end ASAP-tually! I am a very sexual person and I like to be touched so this is hard for me. – Uche
Before this COVID-19 mess, my sex life was really great o! But as lockdown enter like this, na so everything just pause. Please, if you fit hook me up, I go happy die! – Papa
My sex life has been non-existent for ages. Nothing has changed. – Fabian
So, I am not even in a relationship but I had sex. Can you imagine, Adebola? And it was my first time too. Well, Oga is engaged to be married later this year. I don't have any regrets though. I just want my own man now that I know what sex feels like. – Muna
I honestly thought my husband and I would be going at it more frequently but… I really don't know what is happening. – Mo
I did not plan to be celibate but here I am practising involuntary celibacy because of some virus. – King
We haven't even as much as kissed since I had a possible exposure to an infected case. – Nneka
I was definitely more sexually active before the lockdown. You know, going out with my boyfriends (I have three boyfriends, one of them lives in Lagos), getting drunk, trying new things in and out of bed was like a high for me. Now, the available boyfriend doesn't excite me because the thrill of having three men at my beck and call isn't there. – Biola
Let's just say I have a very interesting relationship with my hands now. – Sandra
Well, isn't that something? This period has affected our relationships in so many different ways. Some have created deeper connections and are putting in effort to communicate. Others, not so much.
Tell us, how has the lockdown affected yours?