MTV Shuga's Introduction to HIV Self-Testing
News
08/11/2018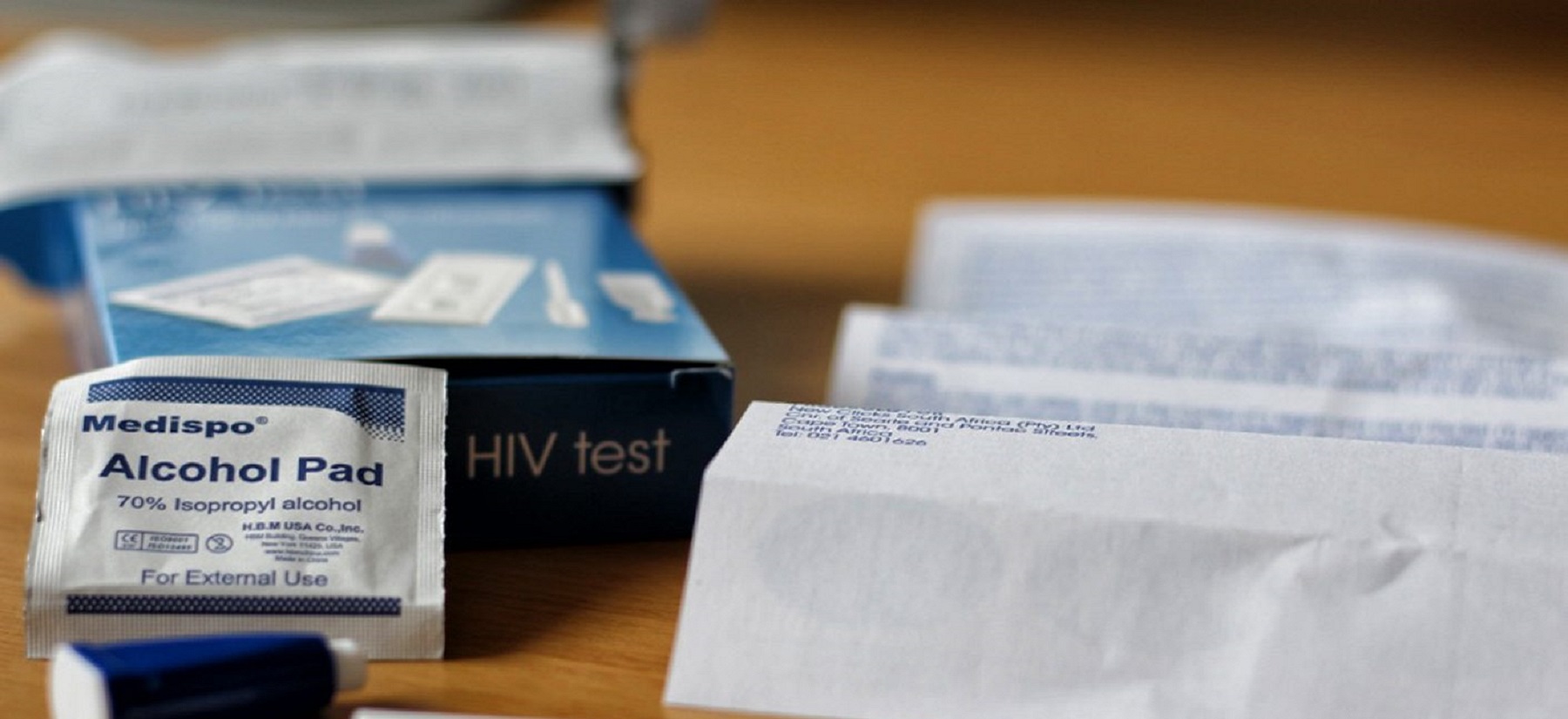 In some African countries, it is now possible to test for HIV in the comfort of your home. Adebola Aduwo explains how.
The stigmatisation and discrimination suffered by people living with HIV/AIDS is a major reason why many of us have not been tested. This is despite the increased availability of HIV testing services and sensitization programmes across the continent.
Research reveals that in 2017, over 9.4 million people – 25% of the HIV positive population – around the world were living undiagnosed. More targeted approaches need to be considered in curbing HIV-related morbidity & mortality and this is where HIV self-testing comes to play.
HIV Self-testing is going to be a big focus on the upcoming season of MTV Shuga: Down South, and we got to have our first look at these DIY-testing devices at the #MTVShugaAudition in Durban and Johannesburg.

HIV SELF-TESTING (HIVST): WHAT DOES IT MEAN?
HIV self-testing allows an individual to perform a 'do-it-yourself' HIV screening procedure, by collecting his/her blood or oral fluid in private. Self-testing also allows for the interpretation of the results. This is quite similar to the concept of the diabetes home test and HCG pregnancy strip test, which is commonly used by women.
With this new approach, you can purchase a self-testing kit and be aware of your status in no time! Isn't it amazing to know that you can get tested by yourself, at your own pace and more interestingly, in private too?
BACKGROUND
HIV self-testing was first proposed in the 1980s. In 2013, there was a consensus that HIV self-testing had great potential to contribute to the coverage of communities and populations that lack access to the traditional HIV testing exercise. In 2014, UNAIDS put in place, the 90-90-90 treatment target, which says: "By 2020, 90% of all people living with HIV will know their HIV status, 90% of all people with diagnosed HIV infection will receive sustained antiretroviral therapy and 90% of all people receiving antiretroviral therapy will have viral suppression".
In accordance with this and many other reasons, the HIV self-testing plan was developed. In addition to this, WHO and UNITAID have published reports on the potential role of HIVST in achieving UNAIDS' 90-90-90 targets.
With #iKnowKati, @reachahand and partners are accelerating implementation of "Test and Treat" and attainment of the 90:90:90 targets with emphasis on young people's utilization of HIV and access to family planning services. #NBSUpdates #NBSAt10 pic.twitter.com/oW7atdmN4P

— NBS Television (@nbstv) September 1, 2018
BENEFITS OF HIV SELF-TESTING
HIV self-testing comes with a number of advantages:
HIVST can significantly expand the reach of HIV screening procedures and increase its frequency, thereby putting more people in-the-know and by extension, reducing the transmission of the virus.
With HIVST, there is no breach of confidentiality as tests are conducted in the privacy of your own home.
It can help with early diagnosis of the virus.
HIVST is convenient, painless, safe and quick.
Speaking of HIV Self Testing, @Samke_Makhoba got to learn a little bit more about how the kits work. Watch the next video to see the explanation #MTVShugaAudition pic.twitter.com/6MDptqRqA8

— MTV Shuga (@MTVShuga) August 26, 2018
AVAILABILITY
Although HIVST is still uncommon in many African nations, the number of countries adopting this new approach has continued to increase. In 2017, UNITAID launched the HIV Self-Testing Africa (STAR) Initiative to increase access to HIVST kits, stimulate demand and eliminate strategic & structural barriers that are preventing at-risk individuals from testing. (Source)
So where are we today? HIVST kits are currently being distributed across South Africa, Malawi, Nigeria, Zambia, Zimbabwe and Kenya. It is expected that the African market will further expand by 2019. (Source)
All in all, the future for HIV Self-Testing looks bright but there's one other thing to be aware of…
WHAT HAPPENS IF I TEST POSITIVE?
Shugafam, please note that a reactive test result (i.e. HIV Positive) requires further testing. Please visit a clinic for a retest, if this is the case. For further counseling, make sure you contact the helpline or counseling service provided in your HIVST package.
If you ever want more information on living positively with HIV, head over to this link: https://t.co/cPtqgokVt0 pic.twitter.com/exYUgF5O8d

— MTV Shuga (@MTVShuga) June 14, 2017
The bottom line is: It is important that you are aware of your HIV status, whether positive or negative so make sure you get tested today.
Is the HIV self-testing kit something you may explore? Let us know your thoughts!
We would like to pay a big thank you to Unitaid,  our partner for the upcoming season of MTV Shuga: Down South, who are rolling out HIV Self-Testing kits across Southern Africa. Read more about HIVST and the STAR Initiative on Unitaid's website.
---