Tobi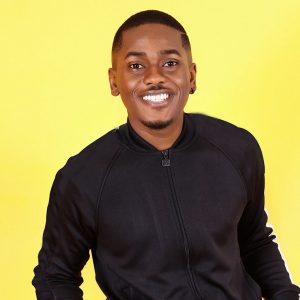 Character Biography:
Say goodbye to the sweet boy Tobi that you once knew. He is back and he's bad! Playboy Tobi is now a music industry entrepreneur and has launched a hot new app that is about to revolutionize the music industry. Tobi is dating Leila but is he is constantly blowing hot and cold, so like Leila, we are kept guessing about how he actually feels about her. During the course of the season, Tobi is faced with some conflicting decisions, will he keep up his new hardened exterior or will he revert back to his sweet boy nature?
Related Issues:
Actor Biography:
Timini Egbuson
Many people first saw Timini when he joined the cast of MTV Shuga: Love, Sex, Money in 2013 as Tobi. Since then, his career has grown in leaps and bounds. Not only was he on the cast for MTV Shuga Naija (Season 4) but he has extended his talents to the big screen too. Timini starred as Jamal in the Nollywood film, 'Fifty' before adding 'Ajuwaya' and 'Something Wicked' to his resume. He has also worked on his TV-presenting skills and has hosted the likes of Ebonylife TV's 'The Spot'.