Khalil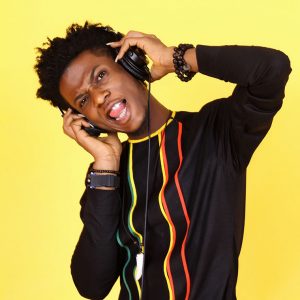 Character Biography:
Like Faa, Khalil just wants a slice of the pie that is the Nigerian music industry, whatever it takes. He is working as an intern for Tobi and tries to share his talent and capabilities with him, but he can't seem to get through to him. When a devastating situation befalls one of his friends and fellow striver, Khalil has to decide where his loyalties lie.
Related Issues:
Actor Biography:
Moses Akerele
Moses Akerele's rise in Nigerian entertainment has been exciting to watch. His journey began as a content writer but his broad range of talents saw him make the most of radio, TV and event-hosting opportunities in the industry. He's one of the most recognizable TV personalities in the country and he will be bringing his fresh face to the cast of MTV Shuga.