Diana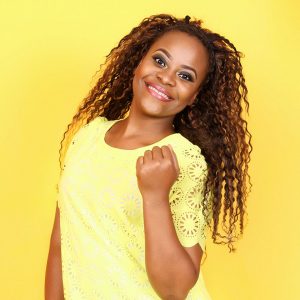 Character Biography:
Diana believes that she is popular because she is loved and adored but in reality it's because she is the school bully. She is sharp-tongued and full of sass, has an older boyfriend – Chike – and a squad of friends (followers). Diana knows what she wants and she will do anything to get it; however, when a certain new girl comes to the school she starts to shake the foundation of Diana's hold. Coupled with upcoming examinations that she absolutely needs to pass, and a terrible incident that she must pay a high price for, will Diana be able to make a comeback and retain her status as the Queen Bee?
Related Issues:
Actor Biography:
Helena Nelson
You might recognise Helena Nelson from her cameos on previous season of MTV Shuga. The entertaining actress has worked on productions such as 'Clinic Matters', 'Until You're 16' and 'Jenifa's Diary'. In MTV Shuga Naija, Helena's character, Diana, has a big story to tell.