Bongi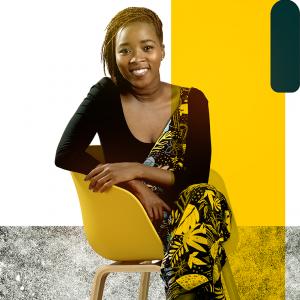 Character Biography:
Bongi moves back to Zenzele from Lagos to stay with her Aunt Nomalanga; let's just say she's not exactly thrilled to be home! The one person that she is glad to see is her childhood best friend, Reggie. The two share a special friendship of support and mutual respect that blossoms throughout the season. She's got a fiery spirit with a rebellious streak and a longing for adventure; when Bongi meets DJ Coalstove, they bond over their shared love of music and quickly become an item. Bongi has to learn some hard lessons, but will she find her silver lining? Will Bongi settle in her new surroundings? Will her longing for Lagos hold her back? Can she take her singing career to new heights in Jozi?
Related Issues:
Actor Biography:
Mohau Cele
"MTV Shuga Down South season 1 was great, the feedback we got from the fans, the storylines the emails we received from people and how it changed their lives. I believe that Down South 2 will do the same. It will be better, it will be more impactful with the new characters. It's a South Africa story told by South Africans." Returning for another season of MTV Shuga, Mohau Cele is returning to your screens once more as 'Bongi'. Mohau studied at the University of Witwatersrand, South Africa, where she refined her skills as an actress, and is set to take your TVs by storm as she brings 'Bongi' Down South.