Uzoamaka Anuinoh's tips for acing your #MTVShugaAudition
news
02/08/2018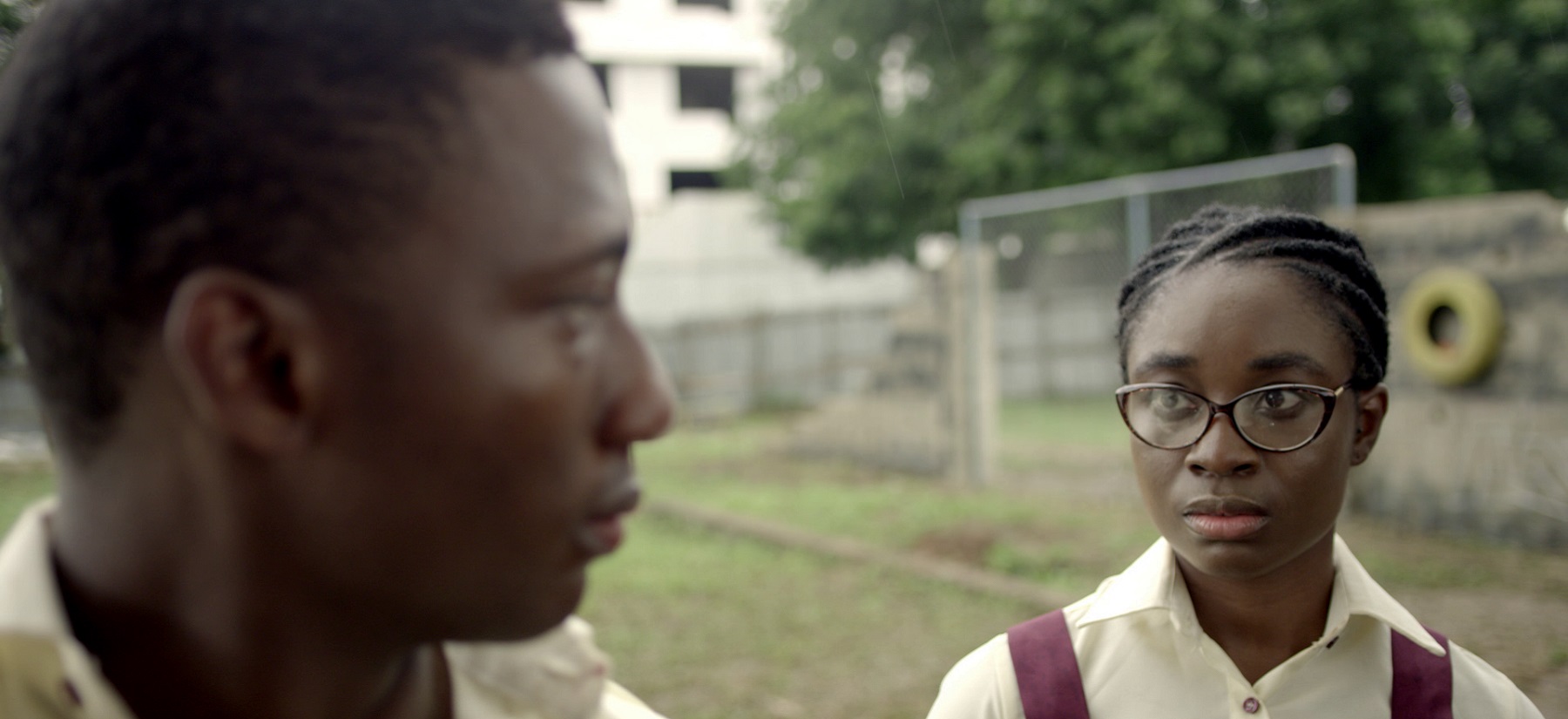 "It was nerve-wracking auditioning amongst hundreds of people but it was all worth it in the end." – Uzoamaka Anuinoh
Have you heard? (Drum roll, please). MTV Shuga is coming back with a bang! Are you as excited as we are?
Last week it was announced that our educative and entertaining drama would be returning to South Africa for another season of MTV Shuga: Down South. As if this wasn't exciting enough, for the first time ever, we'll be shooting two seasons in Cote D'Ivoire. Amazing news, right? Je le pense aussi (Translation: "I think so too" — It's time to start learning French!)
On top of all of these announcements, it was confirmed that MTV Shuga: Down South would be holding open auditions in two cities this year as well as online.
So, are you looking to start a career in acting? Well, MTV Shuga is a great platform to launch your acting career. Our open auditions are set to begin in the month of August (yay!) which means you all have time to prepare for your big opportunity. I know auditions can be nerve-racking and scary sometimes, but not to worry, we got you!
In this exclusive interview with Uzoamaka Anuinoh, popularly known as Cynthia from MTV Shuga Naija, we get to have a peek at her experience during the auditions in Lagos last year and her general 'dos and don'ts' during castings. If you're thinking of auditioning this year, read through our Q&A with Uzoamaka and take note of all the advice she has to offer!
I quite like that CYNTHIA allowed Frances the space to speak to their teacher about her ordeal at her own pace, at her own time and by herself.
Do you think Cynthia should have told the teacher earlier?
Do you think Frances did the right thing telling the teacher? #MTVShugaNaija pic.twitter.com/9H2DBisF45

— The Uzoamaka (@UzoamakaAniunoh) April 25, 2018
MTV Shuga: Can you share with us your experience during the MTV Shuga auditions last year?
Uzoamaka: Last year was when I decided to begin my acting career. I always knew I was going to be an actor, but until last year, I had done nothing to make this dream a reality. Then I saw the MTV Shuga call for auditions on my Instagram timeline and decided to give it a shot. I was, of course, discouraged by a few people who told me that MTV Shuga was a huge brand that already had the actors they wanted and was only doing the open auditions for PR purposes. I had been a fan of the show for years and I didn't think this was the case. Also, I heard Samke Makhoba's story and was encouraged. It was nerve-wracking auditioning amongst hundreds of people but it was all worth it in the end.
How can a person keep his/her nerves in check during an audition?
I think one can calm the nerves by acting like a confident person. Since you're an actor and being nervous is natural, act, look and sound confident (even if your knees wobble!)
Tell us, what is the best way to dress when going for an audition?
If there's a character bible to work with, wear what the character would normally wear. For example, if you're auditioning for the role of a 16-year-old schoolgirl, a knee length, A-line dress may be ideal. And if there's no character bible, dress comfortably as yourself. You will be surprised at how impressive you'll be, just dressed as you.

What are your top five tips for a person auditioning for the first time ever?
Pay no mind to the naysayers. Just show up to that audition. You will not be considered if you do not show up at all.
Be prepared. Know and understand your lines, that way, you're not just saying lines but also relaying emotions accordingly. Understanding your lines will help you fuss less about missing the lines.
Do not worry about what the judges want. Let your personality come through, be yourself, be true and let the camera pick that up instead of the nerves that come from trying too hard to please. Believe in your power.
Don't be afraid to make mistakes. Mistakes force you to be present. If you forget a line, just stay in character and improvise. Trying less to be perfect makes room for a more relaxed audition.
Remember to have fun with it. You're going to be auditioning a lot now so you might as well enjoy it. You have no control over decisions. If you get the job, great! If you don't, that's okay too!
Honestly, did you believe you were going to be considered for a role?
No way on Earth! I totally forgot about it, went to other auditions and was even offered a role on a different TV show when MTV Shuga called. I was on the set of this new show when I got the call and I could not stop screaming in disbelief.
What are some of the things you wish you had known before the MTV Shuga auditions?
I wish I had known how transparent the process is because I would have kept a more open mind. I would not have worried too much if I knew that it didn't matter who I was or where I was from.
Now that you're an MTV Shuga leading actress, tell us how it feels knowing that your character, Cynthia, has impacted the lives of the Shugafam.
It feels unreal. I didn't know the gravity of my involvement with MTV Shuga until the show started airing. The messages and emails I received from young people all over the world regarding Cynthia continue to humble me. I do not take it for granted at all.
MTV Shuga is a great drama, but it's also about sharing important messages. How can you convince judges that you're not just here to act, but you're here to make a difference?
I think the person that needs convincing is yourself. If you know without a doubt that you're there to make a difference, trust that this will project and the judges will see your truth. Be honest in your presentation and leave the rest to the universe.
Interesting tips right there, Cynthia! We can't wait to see what kind of talent this year's #MTVShugaDS auditions will offer us. Come through, guys and girls — we want to see you all there!
---