#RealTalk: 'Coming Out'
News
08/05/2017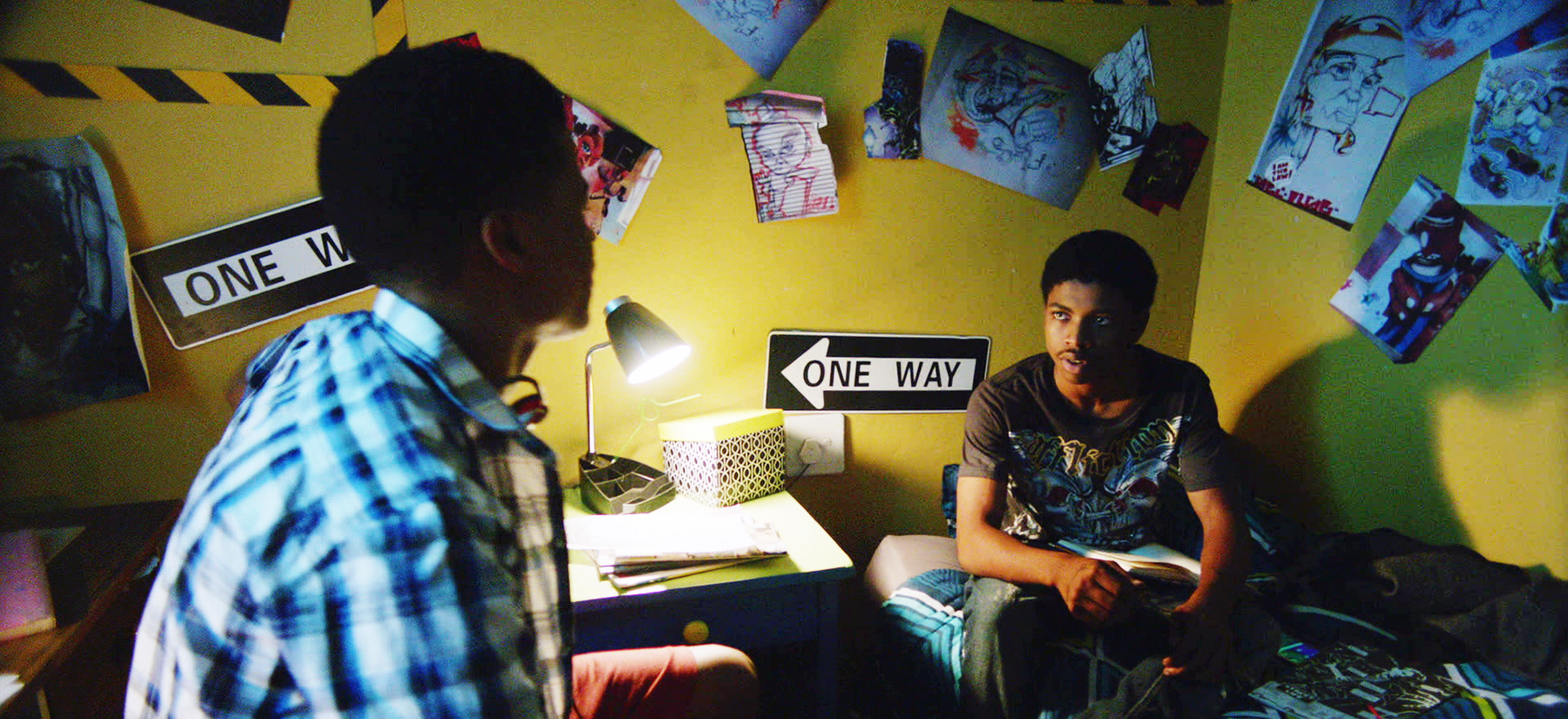 'Coming out' means different things to different people…
Whether it's making a public announcement to all of your friends on social media, or telling your closest family and friends about your sexual identity, or even deciding to live your life the way you want to and not declaring your sexuality, everyone has their own way of embracing their sexual identity.
Reggie's journey on #MTVShugaDS has been tough. Wrestling with his identity has left our main guy down and confused.
Yet, everything changed in episode 8. Here, we see Reggie being true to himself and 'coming out' to his nearest and dearest, Bongi and Q. It takes a whole lot of courage to show people your true colours. Regardless of what it is, letting people into your personal space can be a scary process.
Once again, Muzi Mthembu, who plays Diliza in MTV Shuga: Down South, and Phumlani Kango, an MTV Shuga contributor, have opened up about their personal experiences with 'coming out'. We all experience things in our own unique way; the same is true for 'coming out'…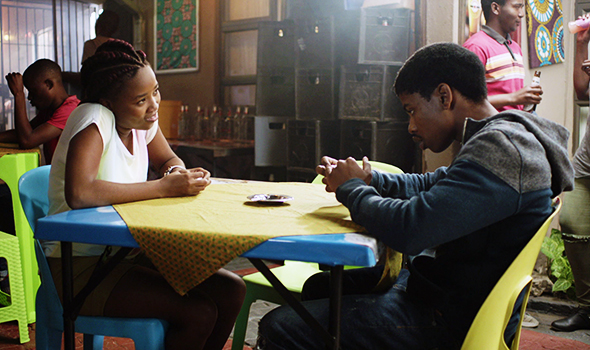 MTV Shuga: What made you decide to come out?
Muzi:
I only consider myself officially out the closet once I had told my mother. What made me come out to her eventually was because I had just finished my degree at university and the courses I took, as well as the strong network of LGBTQ allies that I had at the time, made me feel a lot more confident about who I am and what being gay actually meant in the world. Also, being on the threshold of graduation, I had to make decisions about how I wanted to live my life and so being without my mother's support didn't scare me as much. I came out because intuitively I felt ready.
Phumlani:
The main reason I decided to come out was because I was tired of living a double life and just wanted to be myself, TRULY.  Another reason was because I could not bare facing my loved ones, knowing that they had this expectation of me providing them with an heir in the family one day.
MTV Shuga: Have you always been aware of your sexual orientation?
Muzi:
It's hard for me to pinpoint exactly when I knew I was gay because my concept of sexuality more broadly was so underdeveloped. But I would say puberty was the realization that whoever or whatever I am, I am most certainly not heterosexual. I would say from that time onwards I began to consciously engage with my sexuality.
Phumlani:
I have always been aware that I was 'different" from a young age because the majority of my friends were women & I used to dress up in women's clothing and model for my Mom, especially after Miss SA. To me this was normal behaviour, but as I grew older I was made aware of the fact that I was acting differently from other boys my age.  When I reached high school, it was a big transition for me as I had been at a co-ed primary school and now found myself in an all boys' high school, where I had to hide my femininity due to the fear of being bullied. My first experience with another boy was also in high school but it made me super confused as I also had a girlfriend at the same time.  I stayed in the 'closet' through my high school career because of the fear of being tormented on a daily basis, which is what happened to so many other openly queer pupils.
MTV Shuga: Who did you decide to come out to first? How did you feel when you came out?
Muzi:
The first person I came out to was my younger sister who was, and still is, my best friend. It was the first time that I had ever said it aloud, and even though I felt safe with her, the declaration itself heralded my first real wrestle with my identity. I'm glad that she provided a safe space for me to continually grapple with those issues, because it's a conversation that doesn't happen just once…not even to oneself.
Phumlani:
I never truly 'came out' to anyone besides my family because I felt that I did not owe anyone an explanation. Once I was comfortable and secure in myself I started living freely and openly, even on social media platforms where I was bombarded with questions that I answered with confidence THAT I WAS GAY.
I told my Mom first who was fine with it, and also I low-key feel she had been suspecting the entire time because as the saying goes: "a mother always knows". My siblings followed after; some took it hard and it affected our relationship but are now understanding. Some were very supportive and still are.
MTV Shuga: What were people's responses when you came out?
Muzi:
I think "duh" was most people's response when I finally came out lol. People, even with good intentions, feel like queerness is obvious, and that they know, but they really don't, because the terrain of sexuality is so murky and above all else, private. It's a lot more than sexual attraction. Sexuality is about where you fit in the world. And the answer to that is never obvious to those who are on the outside of one's lived experience.
Phumlani:
People's responses were positive but some were also negative. Majority of the guys I went to high school with told me they had always known and had been waiting for me to come out. I never really dwelled on those negative responses because I told myself, those who matter have accepted me for who I am, so it's your loss if you don't.
MTV Shuga: How has being open about your sexuality impacted your life?
Muzi:
For me, coming out has been the most liberating experience of my life. It makes me feel unstoppable in my career. Now, I fear nothing. Coming out was the beginning of self-mastery for me.
Phumlani:
Coming out has been so liberating for me, in the sense that I am more confident in myself now than I was before I came out. Being open about my sexuality has not impacted my life negatively; more than anything it has taught me a lot about my life and who I am. Obviously, there are homophobic people you have to deal with when being openly gay, but I never let those individuals get me down.
MTV Shuga: What advice would you offer someone who is thinking about coming out?
Muzi:
The important thing to realize for those interested in coming out is that you really don't have to; if your safety and wellbeing is at risk then it is perfectly ok to prioritize that over your sexual expression.
It is also ok to value your privacy because the truth is: it is nobody's business. It is important to have ownership over your sexuality, and that means only coming out when you are ready. And when that time comes, make sure that you tell the person you are coming out to that the reason you are doing this is to provide them the opportunity of having a closer and more honest relationship with you.
Make sure that you are alone with them at a time when interruptions are unlikely, that way you can feel safe and they have the space to have their own reaction. You must be be prepared to offer them the same grace that you are expecting from them as they process this information. Coming out is a continuing conversation so know that you may be brought back to this topic throughout your relationship with this person. Godspeed..!
Phumlani:
Do it at your own pace & when you're ready, but also remember you do not owe anyone an explanation on your sexuality. At the end of the day, you look at yourself in the mirror and have to be happy with the person that you see.
If you want to share your story with the MTV Shuga Team, write to us at info@mtvshuga.com. All information is confidential. To keep up with our latest discussions, check out our Facebook, Twitter and Instagram pages and get invovled! 
---