Download your #MTVShugaAudition Script
News
03/08/2018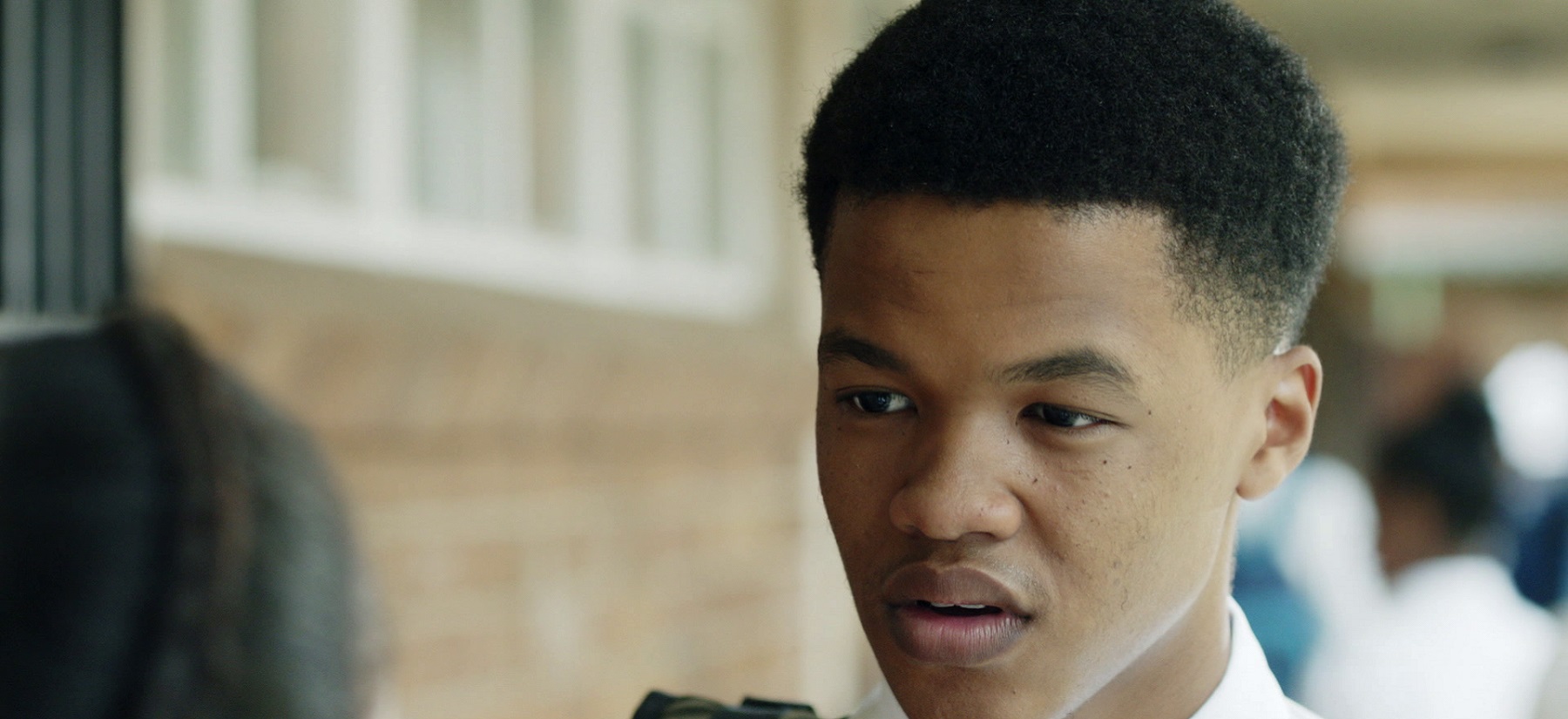 MTV Shuga: Down South is coming back to South Africa in 2019, which means we need to work as quickly as possible to assemble our cast and start shooting the new season if we want to make it in time for the new year!
---
Are you ready to audition for #MTVShugaDS? You might want to start practicing the scripts below.
MTV Shuga: Down South is coming back to South Africa in 2019, which means we need to work as quickly as possible to assemble our cast and start shooting the new season if we want to make it in time for the new year!
As we've done in previous years, we are holding open auditions for the upcoming season of MTV Shuga and if you want to be a part of them, this is your opportunity.
We've attached four #MTVShugaAudition scripts for two male roles and two female roles in the upcoming series and your task is simple: practice your desired script until you are comfortable enough to either submit your audition online, or show up on the 25th/26th of August to recite it at our live auditions.
Online Auditions
Although the public auditions are only taking place in two cities, we are opening our virtual doors to every single South African resident between the ages of 18-25. From the 3rd of August to the 1st of September 2018, you'll be to submit your online audition via Facebook, Twitter or Instagram. Here are the instructions on how to successfully submit your MTV Shuga Audition online:
Record a video of yourself reciting the script below. (Tips: Ensure that your video and sound quality are of the highest standard possible. Practice a few times if you need to and take your time until you have the perfect audition. Feel free to dress like your characters too!)
Once you're happy with your audition, upload your video to Facebook, Instagram or Twitter. Do not submit your audition via Inbox or DM, make sure it is visible on your timeline.
This part is extremely important: make sure you tag @MTVShuga and use the hashtag #MTVShugaAudition in the caption of your video. Without these two elements, your audition video will not be counted.
Has your video uploaded? Is your caption correct? Watch your video one more time and read through your text to make sure you haven't missed out on anything. Once you've uploaded your video, get all of your friends to comment on your audition clip and wish you luck. This won't affect our judging process, but it always feels great to know your friends have your back!
Make sure your video is uploaded by the 1st of September at 23:59 CAT. Anything uploaded from the 2nd of September will no longer count!
Remember: Only ONE online video per user will be counted, so make sure you only upload your best rendition of the script below.
Here's where to download the #MTVShugaAuditionScripts:
Nandi – Female Character
Amahle – Female Character 
Sandile – Male Character 
Jay – Male Character
If you are unable to download the scripts you can read through them below: 
Nandi (FEMALE – 14 years)
She is a school girl, a little naïve and smitten with a new guy.
The two girls are best friends chilling outside on the school playground. In a quieter area talking about guys.
NANDI
The phone's nice…
YOLANDA
(waves phone around)
Yes gal!
NANDI
He just gave you all this stuff?
YOLANDA
He's got great taste neh?
NANDI
Be careful chomza
you know how Phumlani likes to change
his girls regularly.
YOLANDA
He gets what he wants,
I get what I want.
NANDI
That's what you say now,
but just wait until you meet the right man.
'Love changes everything.'
Nandi rubs her stomach. Yolanda shakes her head – exasperated.
YOLANDA
Di, you can't go on like this.
You keep saying you'll tell him.
When?
NANDI
I tried. I hardly see him anymore.
He's been busy. (Beat)
Don't worry about me chomi.
Everything will work out.
It's all part of God's plan.
Amahle (FEMALE – 17 years)
A party girl that loves the attention of men, but doesn't take any nonsense. She's confident and street wise.
The two girls are catching up over lunch.
AMAHLE
So, you and Aaron
on the one's and two's, right!
It's been a long set?
MSIZI
Ja something like that. We're together now.
AMAHLE
As long as you're protecting yourself girl,
I say keep having fun.
Msizi keeps quiet for a beat. Amahle notes this.
AMAHLE (CONT'D)
You are doing it safely, right?
MSIZI
It's chilled. We're safe.
AMAHLE
I've still got my eye on that Spencer .
I like him. Super cute, for days.
But I don't know if he's shy or scared.
Has he said anything to you about me?
What's his vibe?
MSIZI (evasive)
I don't know.
(Amahle's not entirely sold, but chooses to let it go.)
SANDILE (Male – 22years)
A working student, trying to make money and start his own business. Brooding over his girl leaving him.
SANDILE has a visit from his old friend TENDAI. They catch up over drinks at a bar.
SANDILE
I'm glad you're here fam! It's been lonely.
I miss her man! (deep sigh)
I thought being out here would be fun
But after work all I do is come back here
and stare at the walls.
TENDAI
Your boy's here now.
We're gonna paint this town red!
SANDILE
(laughs) I'm down.
Only until Yomi returns.
TENDAI
No problemo! Dude it's just so good
to be here. Far away from Zim.
SANDILE
Away from Zim, or away from Nia?
TENDAI
That woman turned my life into a
misery. Every place I went to, I was seen as 'that guy'.
(frustrated)
SANDILE
What really happened? You never
told me.
Tendai
This guy. How long have you known
me fam?
SANDILE
Even righteous men can do harm Tendai.
Believe me, I know.
Jay (Male – 15 years)
A charmer and a musician, always surrounded by lots of girls but only has eyes for one.
Jay has gone over to his girlfriend's place in the hope he can spend a little time with her.
Jay
Hey babe,
thought I'd check on my favourite girl!
PALESA
I'm on my way out ntwana.
Why don't you check on your other girls!
Jay
(Exasperated)
Why do you always do this?
It's like you're trying to push me away.
Do you think I'd come all this way for just anyone?
PALESA
(annoyed)
I don't have time for your nonsense this morning.
I've got to get to work.
Jay
Am I going to see you at all this weekend?
You're always busy these days.
PALESA (annoyed)
Don't start. You know how hard it's been.
Jay
Relax. I just miss you. Am I not
allowed to miss you now? I just wanna spend time with my girlfriend but I feel like you're
neglecting me.
Reminder…
This year's #MTVShugaAudition will be taking place in TWO cities for the first time ever. The Johannesburg auditions will be taking place at Zone 6 the Venue on the 25th of August, while the Durban auditions will be taking at the Olive Convention Center on the 26th of August. If you cannot make either of these audition venues, then you'll be able to audition online from the 3rd of August to the 1st of September 2018.
Auditions are only open to South African residents between the ages of 18 – 25. For a full list of our terms and conditions, visit this page.
---