Unexpectedly Pregnant? Here are Your Options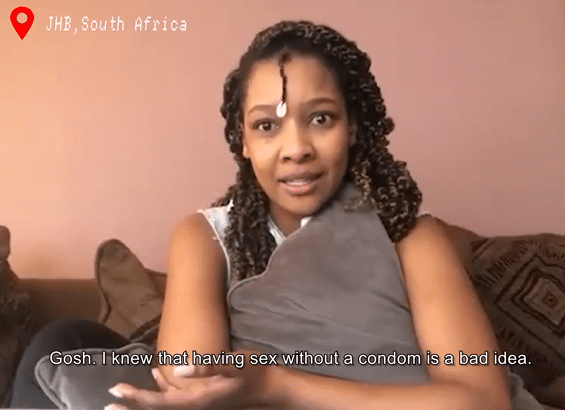 Dineo & Kabelo had just started dating when the college closed down. After ending things with both Q and Hlomla, Dineo thought that moving in with Kabelo for quarantine would be great for their relationship.  But a few weeks in, Kabelo started changing, he was no longer the charming sweetheart Dineo had agreed to stay with. He turned abusive, leaving her confused, trapped, and lost. To make matters worse, they ran out of condoms and despite Dineo's misgivings, Kabelo insisted they continue having sex nonetheless. Now Dineo missed her period, and she suspects she could be pregnant.
What can she do?
When you do start getting pregnancy symptoms, you must take a test. Peeing on a stick is the bare minimum. If possible, get several sticks and test them all, to be sure. Ideally, the clinic should be your first stop but since the lockdown, not all clinics are operating at full capacity. And even the ones that are open, it is better to only go to the clinic when it is absolutely necessary; there might be COVID19 patients there or people who can infect you or surfaces, even without having symptoms.
For both parents, the first thing to know is that you should not be quick to make decisions. If you are unsure about what to do Marie Stopes International is available across many African countries for a toll-free, confidential call or chat, even during COVID19 lockdown. Once you have enough information to make an informed decision, you can then go to the nearest available clinic.
In some countries, like Nigeria, getting an abortion is illegal, so if you find yourself in this situation, reach out to healthcare centers to get more information. Marie Stopes (@MarieStropesNG on Twitter) can help. Send them a direct message with your question, explain the situation and they will help as best they can. Honey and Banana is another confidential healthcare provider in Nigeria that can help you. By calling their toll-free number or chatting with them online, they can answer your questions about anything from the options available to pre-natal care and help you find a solution that fits your problem.
Talk to someone – preferably an unbiased caregiver or a friend. Talking to a family member, especially in our conservative African societies, may do more harm than good. They might be over-sentimental and biased; if you are married, they could be too excited about a new addition to the family that they won't listen to your concerns. Talking to someone always helps. It allows you to take a step back and assess the situation, think clearer, and look at the bigger picture.
Much has been said about pregnant women. They are, understandably so, the center of attention when discussing pregnancy. However, men are just as (and arguably more) responsible for the pregnancy and when unplanned, they have a big role to play. It is their job to provide emotional support for the mother and help with running around (checking the clinic opening times and driving her there, being with her during the process, tending to her cravings, etc). The man must take responsibility; your commitment to each other (or the lack thereof) should not stop you from caring for the mother of your child.
The thing to remember is that you must not panic because you are not alone. Support is out there – both physically and emotionally. Take a deep breath, clear your head, find the right information from the right places and choose what is healthiest for you.
Go here for more.
All the best fam!